It's a bitter and frigid day here in New Orleans, Louisiana.
It's 50 degrees.
Considering I was wearing a tank top and jorts under 48 hours ago,
I find it the least bit strange that this is my attire for a quick and easy 3 mile run today: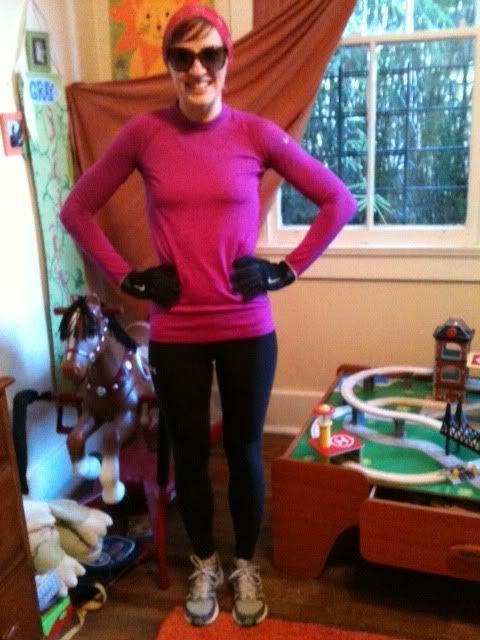 I pray
(yes, occasionally I pray)
that the weather gods will be kind to this Florida heart on April 16, 2012.