Clearly, anticipated-day drinks are a completely awesome motive for a fast run.
It's as if there was a Stella Artois dangling from a pole in front of me: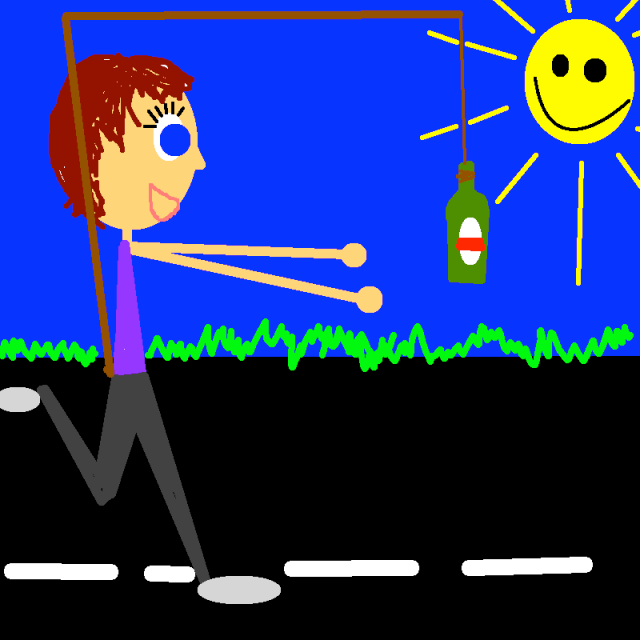 "STEELLLLAAAAAAAAAA!!!!"
It could also be my new Oakley sunglasses that I received today!!
Whatever it was, I ran 3 miles in 23:49 which made me feel super.
Super enough to go pound a Stella.
Even Raya was like, "You did whaaaaat, girl?!"
Time to celebrate!